Fair Tech Policy
·
Singapore
·
Hybrid Remote
Fair Tech Institute - Analyst - Secretariat
About Us

Access Partnership is the world's leading tech policy consultancy. We enable consumer access to technology and lead countries to Fair Tech. To do this, we create the environment that allows governments to adopt technologies effectively and responsibly by analysing global trends for the risks and opportunities they create for technology businesses and users of technology, identifying strategies to mitigate those risks and driving opportunities to our clients' advantage. Our firm uniquely mixes public policy and engineering competencies to achieve our goals. We have offices in London, Brussels, Singapore, Washington, Abu Dhabi, and Johannesburg—and are growing.
The Fair Tech Institute (FTI) is the think tank practice under Access Partnership's Fair Tech Policy Pillar. The FTI develops and provides substantive research that considers the myriad ways where technology, business, government, and good governance intersect. Our vision is to provide strong thought leadership, new ideas, and well-considered approaches to digital opportunities and challenges which our world faces today.
We work with various stakeholders from the public sector, private sector, regional institutions and multilateral non-governmental organisations, academic and educational institutions, and non-profit, providing a thought leadership platform to discuss these topics and themes, ensuring that our research outcomes derive from strong inter-sectoral dialogue and engagement.
What you can expect to be doing:
The FTI is hiring a research analyst who will be primarily responsible for working with various industry associations clients. This role is predominantly a combined secretariat and analyst role, where the staff involved will be responsible for managing the administrative and operational tasks for an industry association, while also being a support research analyst for the association and its focal interests (e.g. cloud computing, cybersecurity, satellite and spectrum, data centres etc.) Much of the former responsibility will involve good organisational skills, while the latter responsibility will involve keeping up to date with the relevant technology developments in the Asia Pacific region and providing context and perspectives on what the movements mean for governments and policymakers.
Ideal candidates will be able to contribute towards administrating an industry association, as well as analyse trends in the technology sector to write and present about these issues clearly and concisely. They will be responsible for research analysis, report drafting, preparing policy papers, organising mission trips, event management, and the general administration of related projects. Essential traits to be successful in this role include having a positive attitude, the ability to pay close attention to detail, solve problems and an openness to learn in a fast-paced, collaborative work environment.
You may be interested in this role if you are:
Interested in keeping up to date with technology policy developments in the Asia Pacific region
Passionate about providing context and perspectives on what these developments mean for the private sector and businesses, as well as governments, policymakers
Curious about the developing technology and different applications and impact new technologies would have on business, societies, culture, environment, politics, inclusion, and other aspects of life 
Interested in the day-to-day work of industry associations in driving positive change in the tech policy and regulatory space.

Further, you will:
Actively engage policymakers on cutting-edge data governance and policy issues in Asia Pacific, through:

Policy positions, feedback, consultations, reports and other forms of policy documents.
Organising mission trips to engage regulators, policy makers and other stakeholders across APAC.
Meetings, roundtables and panel discussions that build thought leadership
Come up with innovative approaches for public-private dialogues and messages,
Contribute to research publications developed by Access Partnership (see our website to get an idea of both the type of publications AND wide variety of topic areas we cover), which include:

Monthly reports for countries that summarize updates on a number of topics in the technology sector, including copywriting these intelligence reports
White papers that analyze key trends within the region
Provide research assistance on projects including:

Preparation of proposals for research projects being applied for
Supporting end-to-end execution of research projects
Following up on consulting opportunities, developing and writing opinion editorials and short articles etc.
Develop a deep understanding of research work, including (but not limited to):

Defining and designing research objectives, methodology, hypothesis, and questionnaires
Applying a variety of research techniques to gather relevant information, including desktop research, document analysis, surveys, case studies, and interviews
Analyzing and interpreting qualitative and/or quantitative data
Exploring how best to communicate and/or visually represent findings for the expected audience(s)
Manage communication and public-facing events in the context of communicating the research work, which involves:

Managing events and forums, including assisting with event logistics including securing the event location and inviting speakers
Rapporteuring for discussions, including developing summaries of discussions and note-taking.
Manage the general administration industry associations, including:

Preparing presentation materials for meetings and following up with post-meeting documents.
Tracking finances including preparing invoices, payments and statement of accounts.
Updating the database of policy issues and feedback.
Respond to emails and queries on potential partnerships and collaborations.
Maintaining the website and social media channels with the latest updates and activities.
What you will bring:
• A Bachelor or Master's degree in internet communications, international relations and public policy (with a focus on technology)
• Work or internship experience within a telco or tech firm, or consulting firm focused, or with a research institution focused, or development/aid work
• Knowledge of ICT operations in public and private sectors
• Strategic thinking and problem solving skills with broad perspective of different issues
It would be desirable if you also have previous experience working with or as part of industry associations.


What We Offer
Our diverse international client base of technology giants and start-ups will provide the opportunity to work on multiple international projects on behalf of some of the industry's leading companies. Our firm boasts a collaborative working environment, social events and a robust support system. We are committed to providing training and professional development for all colleagues.

Benefits

20 days holiday allowance
Medical & Hospitalisation Leave
Maternity & Paternity Leave
Group Life Assurance & Medical Insurance
CPF Contribution
Personal Learning and Development allowance
Employee Assistance Programme
Department

Fair Tech Policy

Role

Fair Technology Institute

Locations

Singapore

Remote status

Hybrid Remote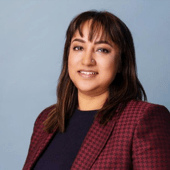 Contact
Marina Shumi
Talent Acquisition Manager – People and Culture
Fair Tech Policy
·
Singapore
·
Hybrid Remote
Fair Tech Institute - Analyst - Secretariat
Loading application form
Already working at Access Partnership?
Let's recruit together and find your next colleague.